>

Home - Available Now - Pricing - Gallery - Reviews - About - Models - Contact/Links - Guitar Studio


Columbia Street Guitar Studio
Guitar Lessons & Guitar Repair
Covington Louisiana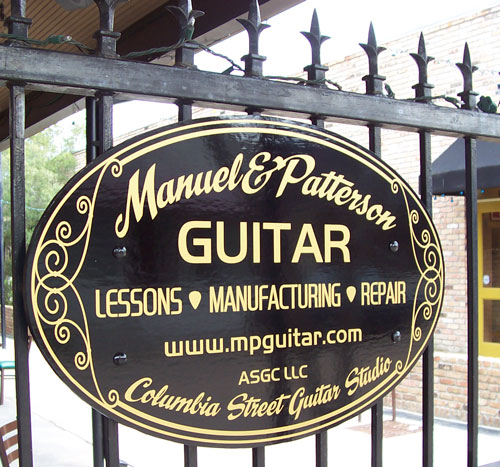 Learn from the Pros'
Joe Manuel & Phil Patterson

The Columbia Street Guitar Studio
in down-town Covington Louisiana
is committed to offering the highest level of guitar lessons
in a personalized "one on one" environment.
Our mission is toprovide students of all ages with the skills they need
to enjoy playing music for a lifetime.
Thank You for choosing us!

Our Private Music lessons are available as either half hour or full hour sessions

By Appointment

---
Instrument Repair

Guitar Repair & Restoration
Lutherie services for all fretted instruments
By Appointment
434 North Columbia Street
Covington, La

985-892-4403


Home - Available Now - Pricing - Gallery - Reviews - About - Models - Contact/Links - Guitar Studio
© 2021 Abita Springs Guitar Company, LLC. USA